Indoor air quality is integral to a healthy environment, whether it's for a long-term, industrial or commercial project or after a water or fire disaster. Castros Disaster Recovery Rentals is ready to help with quality air scrubber rentals in Nationwide
Nationwide Air Scrubber Rental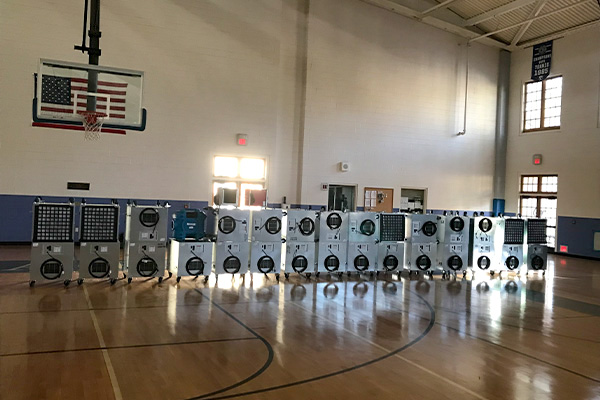 Air scrubbers remove particles, gases, and chemicals from the air to improve the indoor air quality of the structure. They are portable filtration systems that remove airborne contaminants through filters, which makes them vitally important for occupant health in numerous applications. Our air scrubber rentals ins Santa Barbara, CA are perfect for:
Disaster Restoration
Schools
Childcare Facilities
Industrial Buildings
Construction Sites
Air Scrubber Applications and Features
Castros Disaster Recovery Rentals offers a variety of air scrubber rentals to suit your specific needs. Portable filtration is vital to the health of workers and occupants when dealing with dangerous contaminants such as lead, asbestos, dust, mold, and chemical fumes. These contaminants are easily dispersed through the air during restoration and construction projects and can cause serious damage to human health. We use state-of-the-art air scrubbers that are easily transported for local and national delivery. These rentals are ideal for environmental controls, mold abatement, industrial applications, and disaster recovery. Call Castros Disaster Recovery Rentals today for a quote and to discuss how we can help you with your equipment rental needs.